Be the expert your clients need.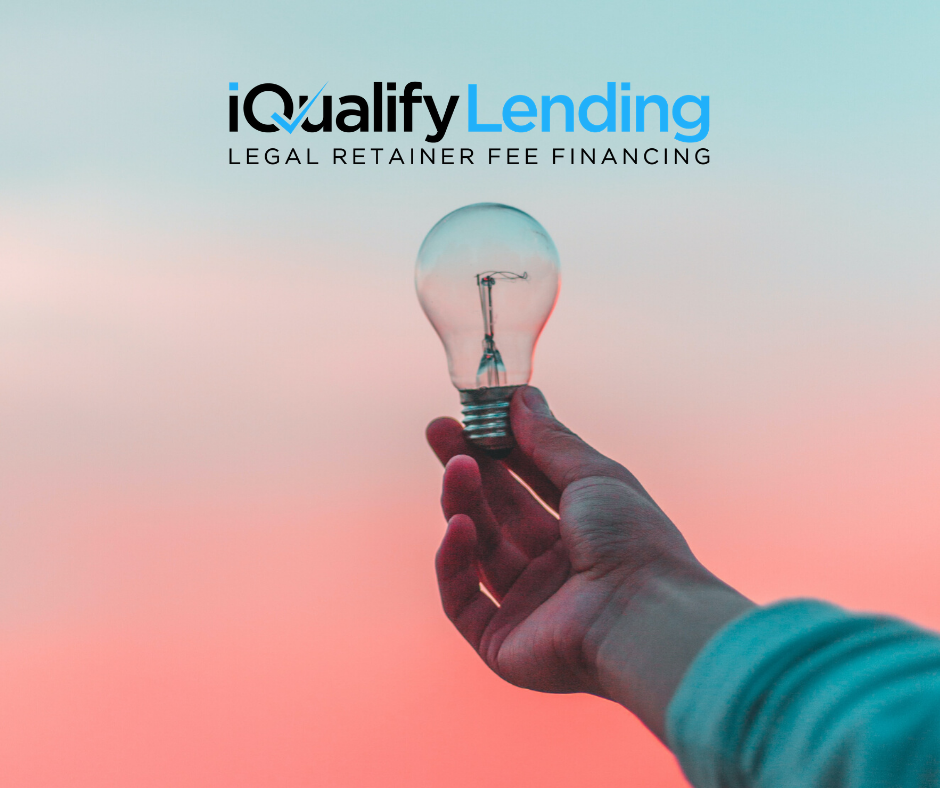 We all know that in the professional space, presentation is everything. Unfortunately, for many, the art of presentation does not come naturally. Your "pitch" is your chance to "sell" your potential client on the benefits of hiring you over the rest. But the same psychology that plagues people with fears of public speaking comes into play when it's time to pitch: fear of rejection. The fear of rejection is at the top of the list of our primal fears. But what if you could calm those fears by letting someone else handle the hard part for you? iQualify is now in the legal lending space, ready to help you attract and make more by stopping you from chasing clients for money.

Fortify, powered by iQualify, insulates you from the fears of rejection. When you present our Fortify software to your clients to handle their legal retainer financing, you are simplifying the "pitch" process and making it about our system…it's not personal. Fortify is a convenient, modern way to get new clients signed up when they come to you. As the attorney, you get paid upfront with both cash and financing options and get paid over a period of time with an in-house payment option. iQualify attorneys get paid their full retainer on most of their cases without ever having to chase their clients for money or call them for payments.

iQualify takes the pressure out of your pitch and helps you tell your potential clients a compelling story. At the end of the day, a simple, compelling story, especially one told by an expert, is the key behind all marketing–including your presentation as a lawyer. Everyone is looking for an affordable way to hire an expert to help them with their case. With the pressures of payment options and chasing money gone, you can get back to being the expert your client needs and wants to put their trust in.

Think about an orthodontist. When they present you with a case for your daughter's braces they don't just say, "you need this and it costs $5,000"? No. You're told that your daughter's smile can be improved and that she's going to have a greater and happier life because of it for only $150/month for a few years. Sold! You can take your potential clients down the same path by helping them understand their own story. Ask them,
"What specific outcome would be the best-case scenario for you in this case? Why that outcome specifically? What is the specific time frame in which this needs to happen? Is that outcome going to be cheap or expensive? What happens if we don't get that outcome? If you want the best solution, it will be expensive… but can I present you with an affordable way to get there?"

You are the expert guiding your potential client through this confusing, scary world. They want to trust you and you want to be your confident best and help them win their case. Adding a third-party lender insulates you from the pain and headache of playing stern parent or exasperated loan collector. Fortify by iQualify is ready to take on that role so you can get back to concentrating on being the expert your clients need.